By G9ija
Another Walking Dead spin-off has been announced by the American network AMC.
There are currently two Walking Dead shows airing on television (The Walking Dead and Fear the Walking Dead). There's also a trilogy of films, centred on the character Rick Grimes, on the way.
The new show, created by franchise overseer Scott M Gimple and longtime Walking Dead writer Matt Negrete, will "feature two young female protagonists and focus on the first generation to come-of-age in the apocalypse as we know it.
"Some will become heroes. Some will become villains. In the end, all of them will be changed forever. Grown-up and cemented in their identities, both good and bad."
Gimple said in a statement: "Showing audiences an unseen pocket of The Walking Dead universe steeped in a new mythology is a very cool way to celebrate a 'Decade of the Dead' on TV and over 15 years of Robert Kirkman's brilliant comic."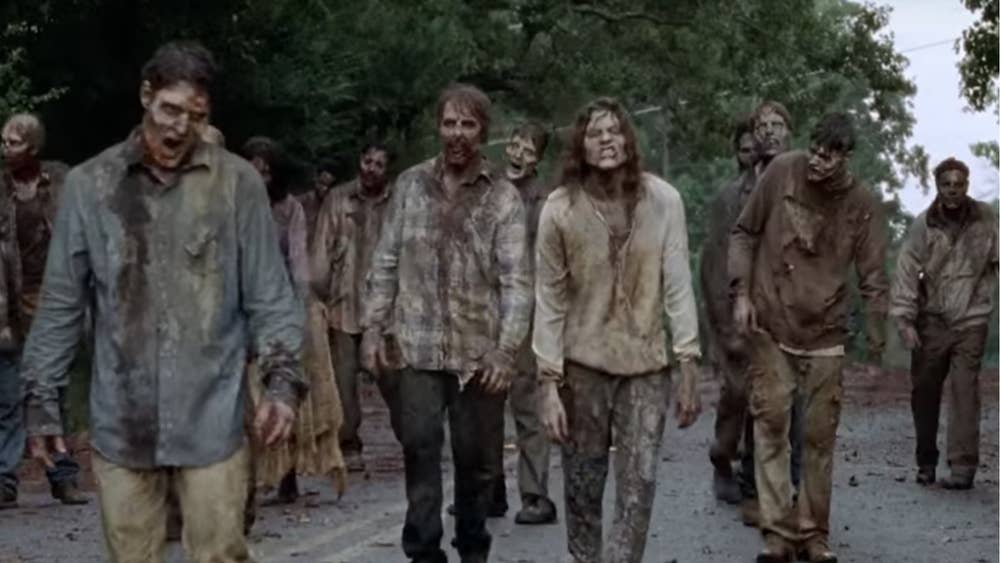 The as-yet-unnamed series will enter production later this year, with the first ten episodes debuting in 2020.
Season nine of The Walking Dead recently finished.